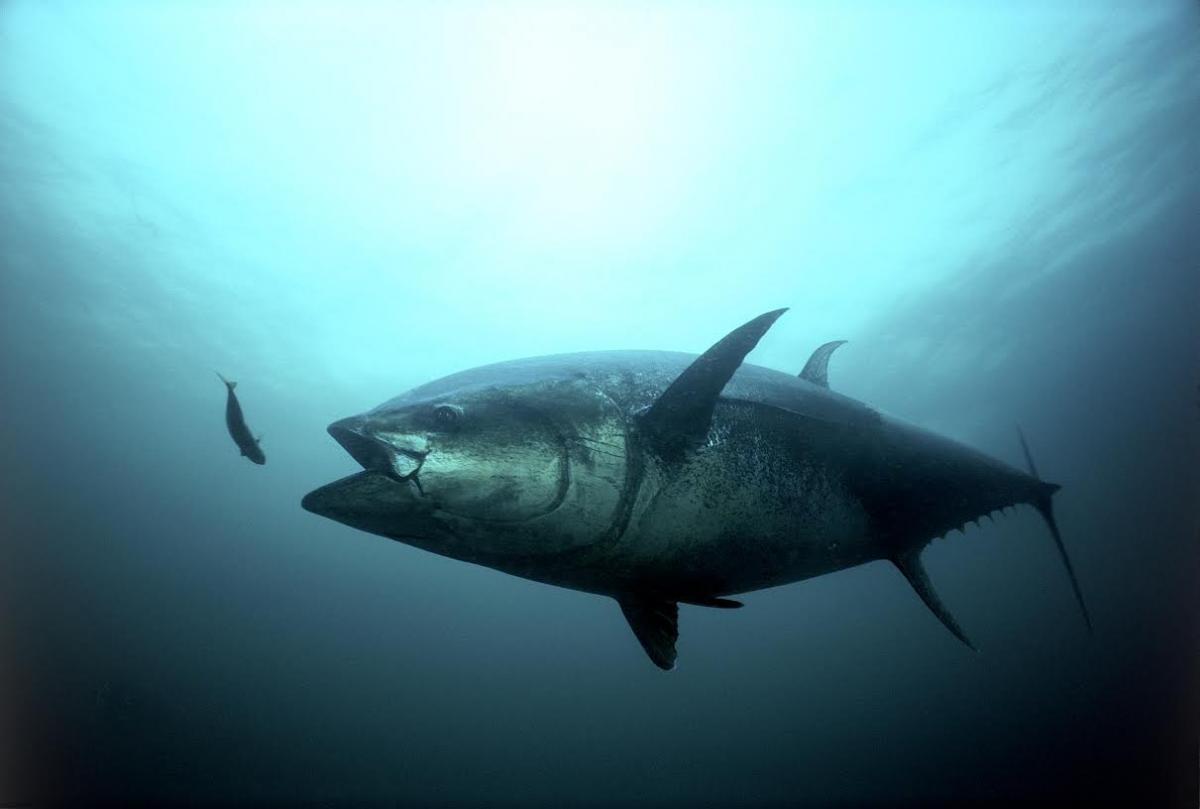 Restoration work in the Open Ocean Restoration Area focuses on restoring the living marine resources and their services that were injured by the spill. The Open Ocean Trustee Implementation Group, comprised of the federal trustees, works together to restore wide-ranging and migratory species, including birds, Gulf sturgeon, fish and water column invertebrates, sea turtles, marine mammals, and deep-sea coral communities.
We work to restore these species throughout their life stages and geographic ranges, including inland, coastal, and offshore areas. Therefore, we may use some funds for restoration outside of the Gulf of Mexico. We coordinate with state trustees, especially when proposed projects overlap their jurisdictions.
Together, we develop project-specific restoration plans that are consistent with the programmatic restoration plan (see chart below). As part of the restoration planning process, we accept restoration project ideas from the public. The public also has the opportunity to review and comment on proposed project-specific restoration plans for the Open Ocean Restoration Area. Once plans are approved, we begin implementation and monitoring of the selected projects.
Restoration Plans
Open Ocean Restoration Plan 1
Open Ocean Restoration Plan 2
Open Ocean Restoration Plan 3
Projects
Projects led by the trustees for the Alabama6 Restoration Area are below. Use the filters below to search for specific projects. Learn more about individual projects below or view them in our interactive map. You can also learn about the environmental compliance for each of these projects
Planning
Planning led by the trustees for the Florida Restoration Area are below. Use the filters below to search for specific planning efforts.
Open Ocean Allocation of Restoration Funds
The chart shows the restoration funding allocated to the Open Ocean Restoration Area for each restoration goal and the percentage of committed funds as of May 2023. For more information on the allocation of funds, please visit the Department of Justice Deepwater Horizon page.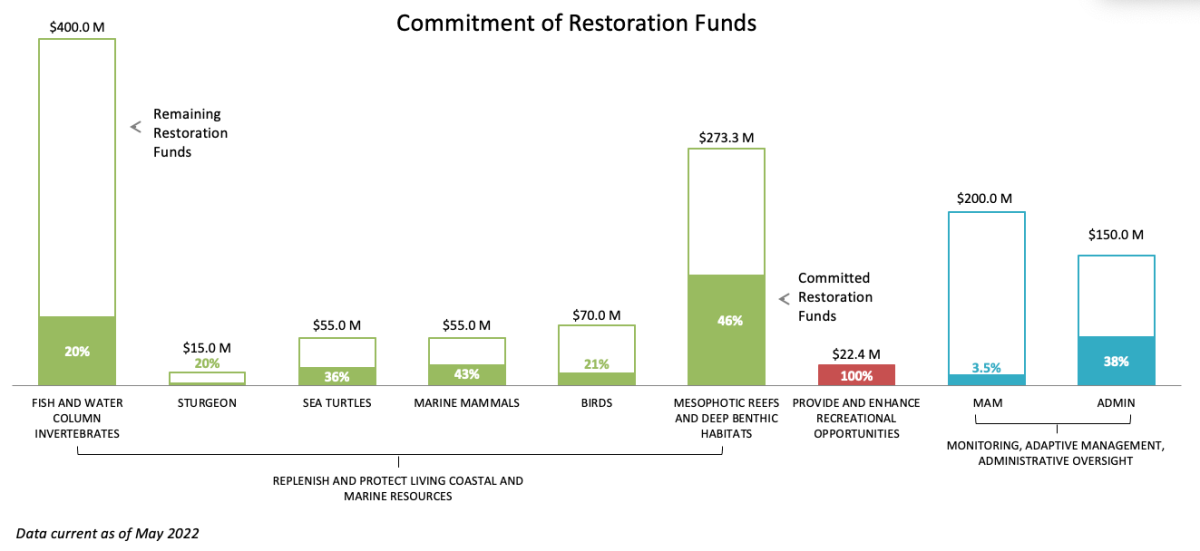 Monitoring and Adaptive Management
The Open Ocean Trustees consider monitoring and adaptive management throughout their restoration efforts. To find project-related monitoring and adaptive management information, click on the projects listed in the table above, or view a project's monitoring activities through our interactive project map.
In addition to project-specific monitoring, we developed a Monitoring and Adaptive Management Strategy (PDF, 23 pages) that provides a framework to inform restoration planning and evaluate the outcomes of Open Ocean restoration.
The Open Ocean Restoration area also has Monitoring and Adaptive Management Activity Implementation Plans.
Trustee Implementation Group
The trustees for the Open Ocean Restoration Area are:
National Oceanic and Atmospheric Administration
U.S. Environmental Protection Agency
Contact:  openocean.TIG@noaa.gov