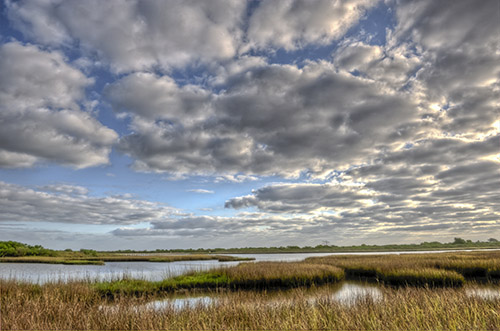 Restoration work in the Texas Restoration Area focuses on restoring wetlands and other coastal habitats and reducing nonpoint source pollution. The Texas Trustees also restore resources injured by the spill, including oysters, birds, sea turtles, and recreational use.
In 2017, the Trustees released their first Restoration Plan with 13 projects restoring oysters, and wetlands, coastal, and nearshore habitat. The Trustees are developing additional restoration plans for specific projects consistent with the Programmatic Restoration Plan As part of the ongoing restoration planning process, the Trustees will solicit restoration project ideas from the public. When the Trustees release any proposed restoration plan for the Texas Restoration Area, the public has the opportunity to review and provide comments. Once a plan is finalized, the Trustees will implement and monitor the selected projects (see chart below).
Projects
Projects led by the trustees for the Texas Restoration Area are below. Use the filters below to search for specific projects. Learn more about individual projects below or view them in our interactive map. You can also learn about the environmental compliance for each of these projects
Planning
Planning led by the trustees for the Florida Restoration Area are below. Use the filters below to search for specific planning efforts.
Texas Allocation of Restoration Funds
The chart shows the restoration funding allocated to the Texas Restoration Area for each restoration goal and the percentage of committed funds as of May 2023. For more information on the allocation of funds, please visit the Department of Justice Deepwater Horizon page.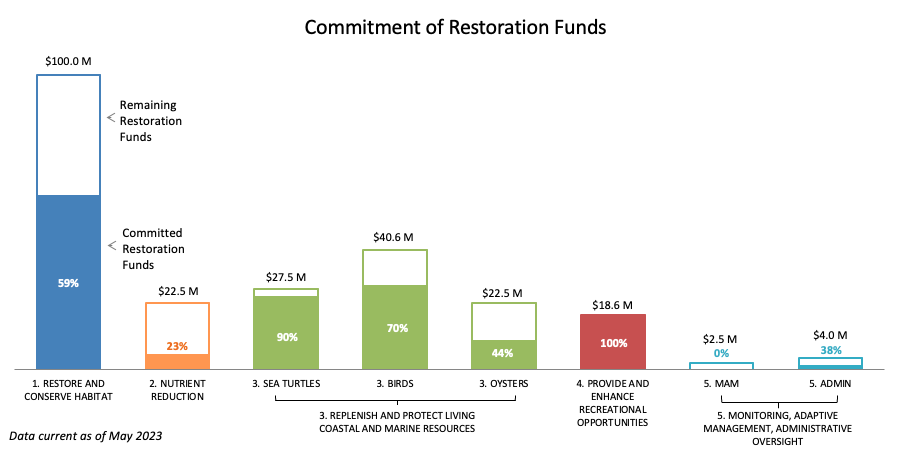 Monitoring and Adaptive Management
Trustee Implementation Group
The trustees for the Texas Restoration Area are:
Texas General Land Office
Texas Commission on Environmental Quality
National Oceanic and Atmospheric Administration
U.S. Department of Agriculture
U.S. Environmental Protection Agency
Contact: TXDWHNRDA@tpwd.texas.gov