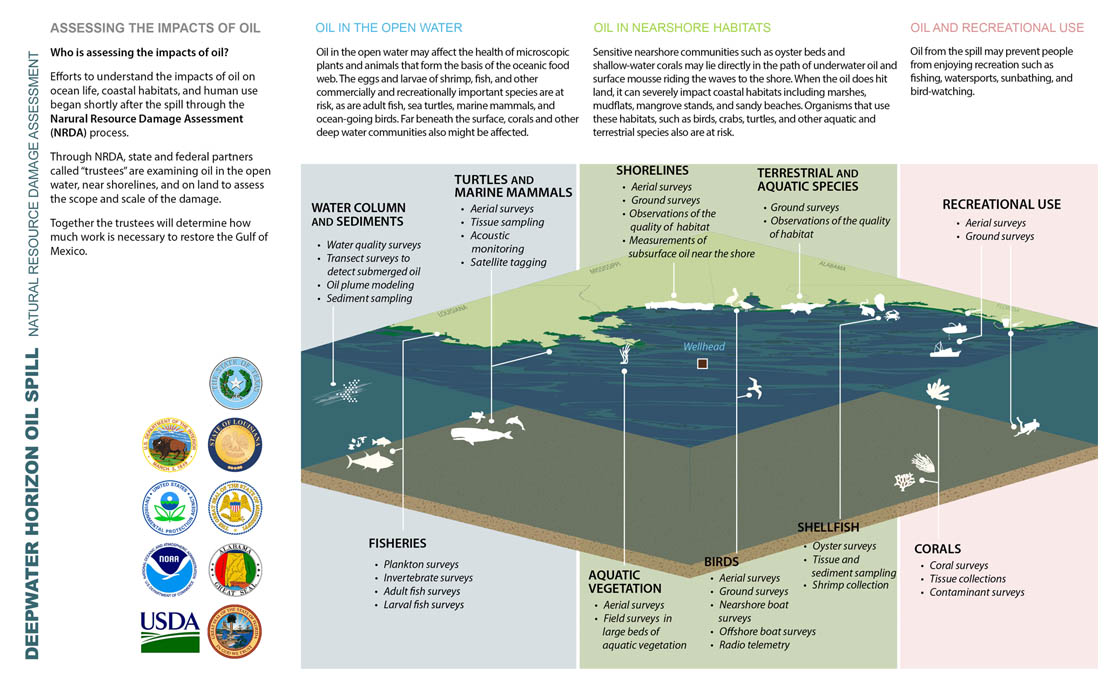 Based on past research and assessments of previous spills, we know that oil and toxins in oil can harm many kinds of organisms. Oil can kill organisms or have effects on future generations. Potential long-term harmful effects include genetic damage, liver disease, cancer, and impairment of reproductive, developmental, and immune systems.
We conducted hundreds of scientific studies to determine whether there have been negative effects from Deepwater Horizon oil. We conducted these studies in a variety of Gulf habitats, including deep sea sediments, water column, nearshore, and shoreline habitat. We also studied a variety of wildlife, including fish, marine mammals, sea turtles, shellfish, corals, and birds. Data collection efforts were completed in 2015, but monitoring is ongoing. View the work plans for these studies and data.
Below are examples of studies we commissioned.