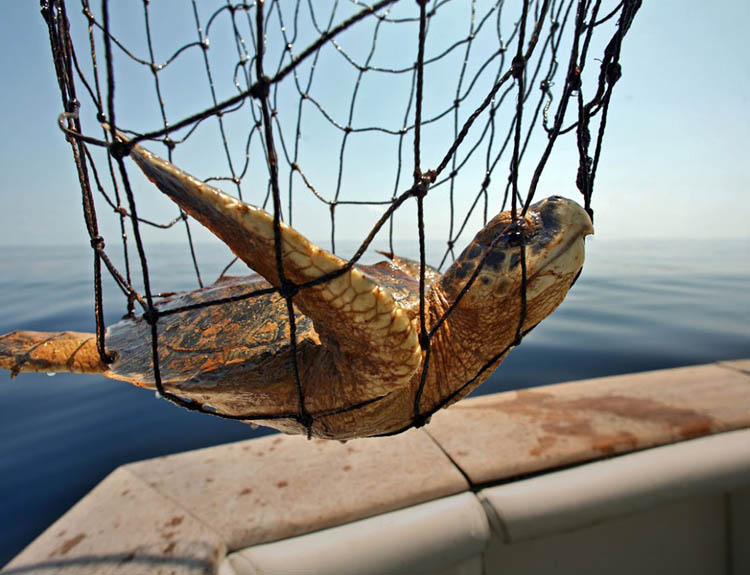 Oil released during the Deepwater Horizon disaster injured plants, wildlife, and entire ecosystems. The oil posed a widespread threat from the deepest reaches of the Gulf to its shorelines. Both private and public lands were adversely affected, including critically important federal and state lands.
Much of the released oil rose through the water column to the surface, encountering marine life on the way. At the water's surface, the oil and dispersants spread out in a layer of contaminants that moved toward the shoreline. Many kinds of fish and wildlife were exposed to this floating oil, not only during the spill, but for some time after the spill ended. Much of the floating oil made it to barrier islands and shorelines, where it affected wildlife, people and the way people traditionally enjoyed the Gulf's resources for recreation.
Habitat in the Affected Area
Wildlife depends on clean, healthy habitat for food, shelter, and reproduction. These important areas were affected by oiling, which led to habitat degradation and loss, decreased food abundance, and physical disturbance of the habitat.
Fish and Wildlife of the Affected Area
Fish and wildlife in the Gulf came into contact with the oil by swimming through the oil (or dispersants), ingesting it, or inhaling it at the surface. These exposures caused a variety of health impacts, including death.